BR with Karlijn and Elsbeth
I'm going to be so unpopular after this review.
I like a good GFY book, I really do. And the GFY in this one was pretty well done. But I think I need to stay away from the double GFYs from now on.
I like the struggle, the 'Could I really be attracted to a man?', the tentative kisses, the touches, everything. But what I absolutely do not like is family drama. I know being gay or coming out as gay is no picnic, and Bryce and Nick didn't hide their relationship from their family so I was pretty okay with that. But I can't do family drama from both sides in a double GFY.
This book didn't have a lot of angst within the relationship, but the angst with the family was just too much for me. I felt as if the entire book revolved around what other people might think instead of the real romance. The attraction was dealt with rather fast and the I love yous weren't a problem for them. So after the initial shock everything worked out quite nicely. Except for the families…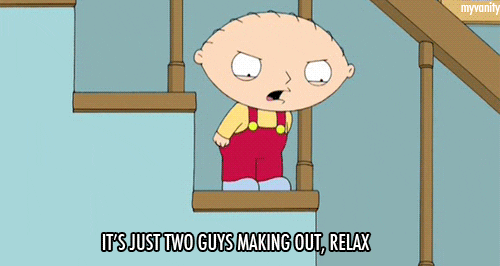 What Bryce's mom said was not okay for me! The fact that Bryce is okay with it because she loves him, doesn't mind he is gay and finally accepts Nick, does not make it okay. I thought it was an extremely hurtful thing to say to your son. And it was totally glossed over in this book. If I ever ever say such a thing about my son's life I hope he is man enough to stand up for himself and to tell me to mind my own business.
And Nick's mom, I'm sorry, but even when she kind of came around in the end, I wanted to hit her with something.
I do have to say that the first 'real' sex scene was great! It felt very real that these guys encountered some problems with first time gay sex. It wasn't awkward and it felt authentic.
This was a nice GFY book, just not for me.