A weird BR with my lady Kat
One scientist, alone in his lab, at night. Alone with his bottle of wine and his wormhole portal. So what is a scientist to do? Try to have anal sex with yourself of course!
You line up the portal and without use of any lube, you stick your cock in your own ass. After some practice, you get the hang of this self-fucking and have a mind shattering orgasm. Too bad you get stuck inside the wormhole and have to wait to be rescued. Stuck on a never ending orgasm.
After being rescued by your team, you ejaculate all over the floor in front everyone.
They were all here. All standing around me.
(..)
"Ugh!" I grunted with ecstasy as I climaxed uncontrollably.I felt my cock pump and then I ejaculated straight up into the air. "Oh!" I couldn't help but moan. More and more hot liquid spewed from me. "Oh my god!" the female intern screamed. "Is he alright?" I heard the voice of our secretary. "He's better than alright," the lab owner mocked.
Can anyone say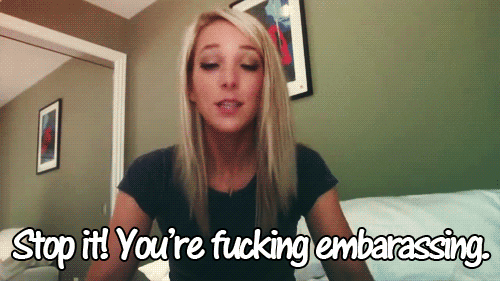 And after you're fired, the video of the event is spread all over the news and the internet. You think about killing yourself, but when you get an offer from a fetish dungeon to develop the portal for all kinds of sexual acts, you decide that is your new calling. Talk about a HEA!
As much as I like my weird shit reads, this was not one I really 'enjoyed'. It was overly detailed with technology shit and therefore felt like it would never end..