3.5 stars
I really like hurt/comfort and I really like college boys. So even though I had some issues with this book, I still enjoyed it.
Jesse has been beaten up by his former roommate for kissing him, and is therefore placed in a new dorm room. His new roommate is Nick, tall and intimidating Nick.
Because Jesse can't seem to relax around Nick, Nick comes up with a plan. He divides the room in two, by putting a line of tape in the middle.

Nick wants Jesse to feel safe and doesn't want to be intimidating. So he tries really hard to be as gentle with Jesse as possible.
The two become friends pretty fast and Jesse is very surprised to learn Nick is gay too. He expected a big guy like Nick to be straight, like his former roommate.
They both acknowledge that they are attracted to each other, but Jesse is still somewhat scared to act on his feelings. He is also inexperienced and has no idea how to start something. But after arriving home from a party together, they share a hot mutual masturbation session without them ever crossing the tape line in the middle of the room.
After this their relationship naturally evolves into something more. I found these guys to be very sweet and sexy together.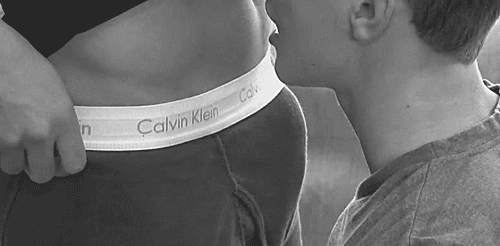 I have to admit it was a bit sudden how they went from friends to something more. And as many reviewers have said, it was ridiculous how many times the term 'out of bounds' is mentioned. Also the fact that the former roommate just got away with his behavior was very unrealistic.
But other than that, I enjoyed it. There is some relationship angst near the end, but it wasn't dragged out and Jesse was persistent enough to get Nick to see how wrong he was.
A nice college romance with some hurt/comfort thrown in (don't expect too much in that department).