--Possible spoilers--
This book felt a little over the place for me. Liked the middle, didn't like the first and the last part.
We have lawyer Brendan, who has just started his own law firm. He is having dinner with his 2 coworkers in a restaurant when he sees Marc, the gorgeous Italian waiter. Brendan has questioned his sexuality before, but now more than ever.
After leaving the restaurant he bumps in to the Marc and the two end up at Marc's place. Brendan can't deny his attraction to Marc any longer afer a nice hot make out session.
But afer this Marc tells Brendan in no uncertain terms he needs to leave. Brendan can't figure Marc out, the way he runs hot and cold. After another run in with Marc Brendan is more confused than ever, so when he finds out the police raided the restaurant Marc works for, he goes looking for him.
After pulling some strings he finds Marc, but what a surprise to see Marc is a cop! He was undercover for the job when the two of them met. Brendan is hurt Marc lied to him and allowed them to get close. Marc really wants Brendan now that his secret is out, so he persues him relentlessly.
Just when everything seems to go alright with the two of them en they start to fall in love, everything goes down the drain when Gina, the daughter of the restaurant owner, takes a shot at Brendan…
I didn't like Marc in the first part, he was so standoff-ish. But when the big reveal happened I got more in to the story and started to like him! He was open, honest and sweet to Brendan.
And just when I was feeling good about the story, Marc shoots Gina and breaks it off with Brendan, because Brendan reminds Marc of the shooting?? Euhh… what?? I had a feeling that last angsty part was simply there for the angst. It was strange for them to break up over that.
There were some little parts here and there that made no sense. I couldn't get a feel for Brendan's relationship with his father and was highly surprised when Brendan threw himself on his bed and cried like a teenage girl because his father refused to come to their party. Okay…that was weird..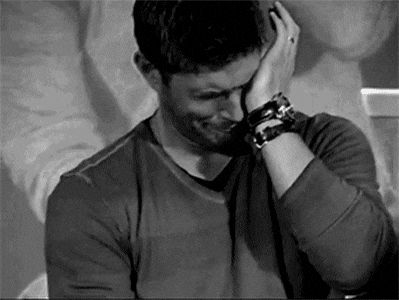 So overall, I enjoyed the story, but it wandered a little too far off the path I was hoping for.