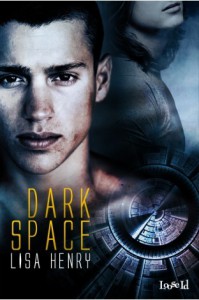 Re-read October 11th.
------------------------------------
4.5 stars
What an incredible book! Beautiful, beautiful, beautiful!
This story is about 19 year old Brady. Who is stationed at space station Defender Three for the past 3 years, trying to defend the earth from the alien threat.
These aliens, the faceless, have so far obliterated several space ships and kidnapped a human, Cameron Rushton, 4 years ago.
When a space pod arrives at the station, it comes as a shock when Cameron Rushton is inside it.
Brady, who is training to be a medic, helps the doctor release Cameron from this strange pod. But as they cut him out of the strange fluid surrounding him, Brady gets cut and it appears a bond is formed between Brady and Cam.
Cam cannot survive without Brady's touch. Brady is literally Cam's heartbeat. The need to touch each other is overwhelming and without it, Cam will die.
This results in the two of them spending a lot of time together. But Cam also has a message to give to the people at the station: the faceless are coming..
The connection between Brady and Cam.. just wow. The need to touch, the telepathy, the sparks between them, it was so beautiful. It was more than biochemistry for them. They literally could not live without each other. I loved it!
And when they needed to touch more and more of each other.. Hot damn!
And the faceless…. horrifying..…. I love it when a writer knows how to capture that feeling of hopelessness. That feeling of impending doom. I was on the edge of my seat, waiting for the faceless to arrive..
But the beauty of the bond between Brady and Cam was what made this such a wonderful book. I really felt their desperate need to constantly touch, to make sure the other one was okay.
Cam lifted his free hand. He ran his fingertips along my jaw. The intensity of his gaze shocked me.
"You're my heartbeat, Brady ."
I am deducting half a star because the end felt a bit rushed. I didn't feel like everyone was that happy at the end. And I never really understood the way Cam felt about the faceless, the strange connection he had with them.
A fantastic read!