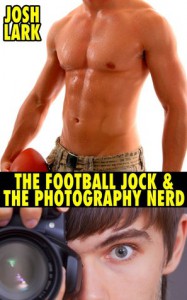 Frisky Friday read
Well, this was a nice PWP. I expected a bit more from it, but overall it was nice.
It had quite a long intro for a PWP. We get to meet Brian, the nerd and Zac, the jock. When these guys need to do a project together, they meet up at Brian's house.
When they find out both of them are gay, they admit they are attracted to each other. And after that... what we've all been waiting for.... sexsexsexsexsex pornpornpornpornporn.
It was nice, but one thing really bothered me. No condoms and no lube! Why??
Can you at least try to lube your partner up a little before plowing his ass?? Be a gentleman!
Nice PWP to pass the time, but I've had better.