This is a sequel to Market Garden 3 - If It Flies.
Market Garden 3 and 4 are about one couple, Nick and Spencer.
This was absolutely beautiful. I never thought a story about a rentboy Dom and his submissive could be this touching.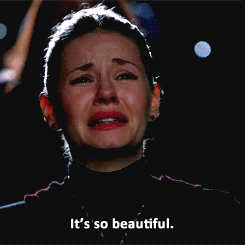 This one picks up right where If It Flies ended. I didn't know that the story of Nick and Spencer would continue with this one, so I was pleasantly surprised when I started this. If It Flies ended with Spencer and Nick together, but Nick still as a rentboy. I was not too happy with that ending, but because Spencer didn't seem to have a problem with it, I was more okay with it.
If It Fornicates is entirely from Nicks POV, whereas If It Flies was Spencer's book. I thought I loved Nick in If It Flies, but boy did I love him even more now! He was such a beautiful character. He was the perfect Dom in my eyes. He got off on controlling Spencer, but never wanted to make Spencer uncomfortable or do something Spencer would not enjoy.
And Spencer. He was absolutely the sweetest. I loved how he was a great lawyer with a great mind and yet also a wonderful submissive. He was totally devoted to Nick and gave him every part of himself.
This book is beautifully written. Any book that can hold my attention once the two MC's get together deserves a lot of praise. I am easily bored once the unresolved sexual tension is over. But I was so intrigued by the struggle Nick had while trying to balance everything out in his new life with Spencer. How he was trying to make peace with his feelings for his boyfriend while still being a good Dom at Market Garden. I loved every second of it.
This was written with so much feeling I felt every single word. The moment where Nick tells Spencer he loves him…. SO beautiful.
"I love you."
They both stilled. Nick had barely whispered, but the words seemed to echo in the silence of the room to the backbeat of his pounding heart. Spencer's fingers drifted down the side of Nick's face. "I love you, too." He said it like it was so easy. So simple.
I recommend every book in this series. And Market Garden 3 and 4, about Nick and Spencer, are a must read!