Cardeno C. sure knows how to write fluffy books!
This was exactly what I needed.
For the first 30% I wasn't too interested in this couple. I mean, these guys get together on the first page! I thought it would be either filled with angst or boring fluffiness. But actually it was neither.
First of all, there is NO ANGST, none, nada, nothing..
And yes there was fluffiness all around, but it wasn't boring as I thought. It was beautiful. Wonderful fluff.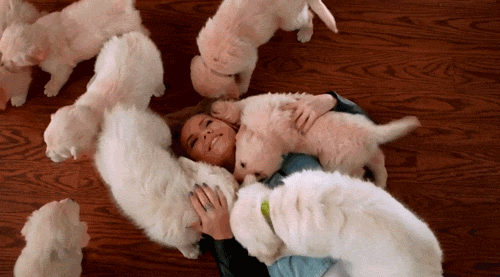 This is the story of Jake and Nate, 2 best friends since birth. These guys literally cannot live without each other. Nate came out when they were young, but Jake has always had a string of girls. So it comes as a total surprise to Nate when Jake admits he has always been in love with him. It takes some convincing and a whole lot of sex, but finally Nate sees that Jake loves him just as much as Nate loves Jake.
The love these guys shared, it was so beautiful. They grew up together, were always there for each other. It has never crossed their minds that they would ever be apart. They chose a college together, lived together.
It took some getting used to at the beginning, because we get every scene twice. Once from Jake's POV and once from Nate's POV. It felt very repetitive. But halfway through we don't get the same scenes that much anymore, just changing POV's per chapter. That was a lot better.
This was really a beautiful and sweet love. Nate and Jake were two halves of a whole. I loved it.