3.5 stars
Really liked this one. Lost half a star because the end was really rushed.
Cute 19 year old twink Casey meets hairy bear Lon at the showers in the trailer park where they both live.
Casey lives with his grandmother, because his father is in jail. His father abused Casey for years and Casey is still struggling with it. He only feels safe in Lon's big hairy arms.
Some are just all about the bears..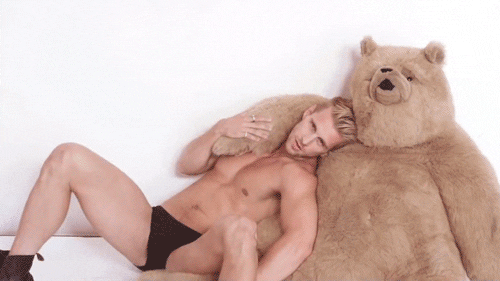 Not much more to say. Lots of sex. It was good.