This could have been better.
Every time it was going in the right direction, something happened and we were back to where the book started.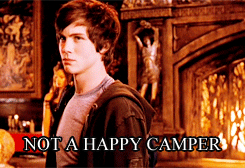 Trouble maker Alfred has been treated as a disappointment all his life. Only Caden sees this and is trying to make Alfred see he really is a good wolf, despite of what everyone is always telling him.
I really felt for Alfred in this book. He was treated so unfairly. And just as I thought other people would see this too, he was treated like dirt, again.
I wanted to pack to grovel, or at least apologize, but they never did.
No BDSM in this one.