2.5 stars
I knew this would have MFM scenes in it, but I wasn't expecting this many scenes. And how loooooong and detailed those scenes would be.
But I got through it hoping Jason and Davey would start a curious, but hot and loving relationship, with them being best friends and all.
But yet again I was wrong.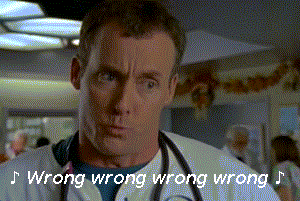 Davey was kind of an ass to Jason. He was too much 'this is just sex, don't think anything about it' for me. He hurt Jason. I didn't like it.
Eventually they talk about their feeling (or yell to each other with an entire audience present), but Davey still had trouble dealing with the whole relationship thing. These guys do get their HEA, but for me it was a shaky one.
And I have to say, what the heck was with all the talk about the four friends having had sex with their friend Jen in the previous book. They had a wild night, Jason, Davey, two friends and Jen, and right after that Ken (who didn't participate in the orgy!) was so jealous he asked her to marry him.
I don't think the author and I have the same view on what is hot and what is not…