DNF at 35%
From the blurb:
Shannon Cho is a tiger shifter who was banished from his pride for being too powerful. But he doesn't want to lead. He wants to devote his life to children.
Right…..
I had a hard time believing that big bad Shannon had been a nanny with several families and no one batted an eye at that.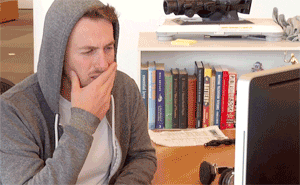 And when he first enters Gray's home, he gets left with the children, because Gray has an emergency with the baby and her diaper. Of course, I do this all the time, invite a stranger into my home and then leave him alone with my kids. Very good parenting.
But I was willing to overlook all of these things if I wasn't bored out of my mind. I have 3 kids myself and the last thing I want to read about is every single minute of them taking care of the kids. I got enough poopy diapers and vomit to last me a lifetime, thank you.