BR with Elsbeth, Julie and Marte
What a wonderful MMM book this turned out to be.
The blurb is definitely misleading here. These three men meet each other at the same time, no one is in a relationship already.
Luke meets Matthew and Richard at the sex club he has been going for quite some months now. He feels attracted to both of them. Strong, protective Richard and younger, free spirited Matthew. And the sex is off the chart HOT!! That first scene set my underwear on fire!
But Luke doesn't do people twice. Except of course Richard and Matthew, because he simply cannot resist them when he returns the next night.
Luke is very guarded and doesn't try to make friends. And he definitely is not looking for a relationship. And with two men? No way. But of course Richard and Matthew seem to get under his skin. And when Richard suggests a date, he says yes without thinking.
The date goes really well and Luke can just feel his walls coming down. When Luke and Matthew both mention they need a place to stay, Richard offers his place. So it's not long before they are all living together.
But Luke still tells himself he can walk out any minute. He wants to protect his lovers. Because his father, a US senator, has promised to take away any happiness Luke may find. When he starts threatening Luke to give up his lovers or bad things will happen, Luke is torn. Should he leave and therefore protect Richard and Matthew?
I really liked this. I loved how at ease these men were around each other. How they cared for each other. I liked that there wasn't a lot of relationship angst. There are a few struggles, but nothing too bad.
My one complaint is that this book has ALL the sex. Sex sex sex sex sex sex and more sex. I think we have like 30 sex scenes in this book. I was surprised their dicks didn't fall off.
Lots of Daisy Chains!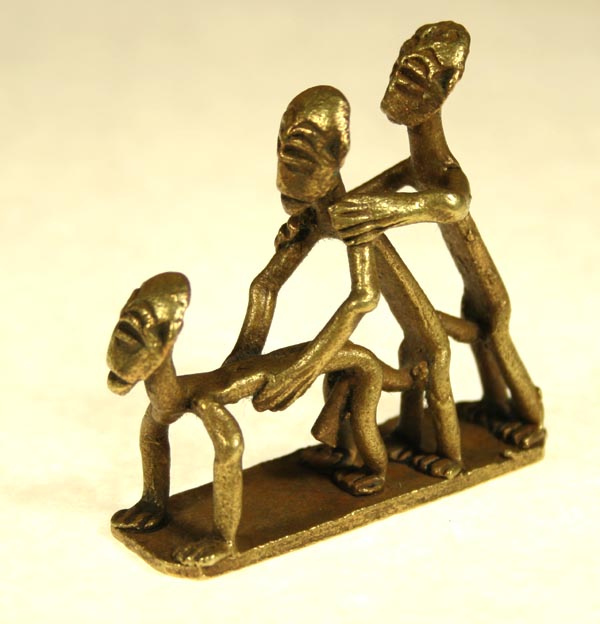 But if you skim the sex scenes a little, this is definitely worth a read.